Brockville May Court Club members at their October meeting voted $15,650.98 to support good works in the community.
This amount is in addition to annual contribution of $25,740 already budgeted.
All monies stay in the community and are raised mostly through sales at the May Court Thrift Shop, located at 75 King St. W., in historic downtown Brockville.
Funding requests are voted three times a year: October, January and April. This month Special Olympics, Pathfinders and Rangers, Meals-on-Wheels and Weekender meals for school children were major recipients. May Court also funds special needs for disabled, dental and eye requests.
Nutrition needs are a special concern. Annual funding goes to food banks, Loaves&Fishes and school nutrition programs.
Gleaming new....
A new shiny floor at the Thrift Shop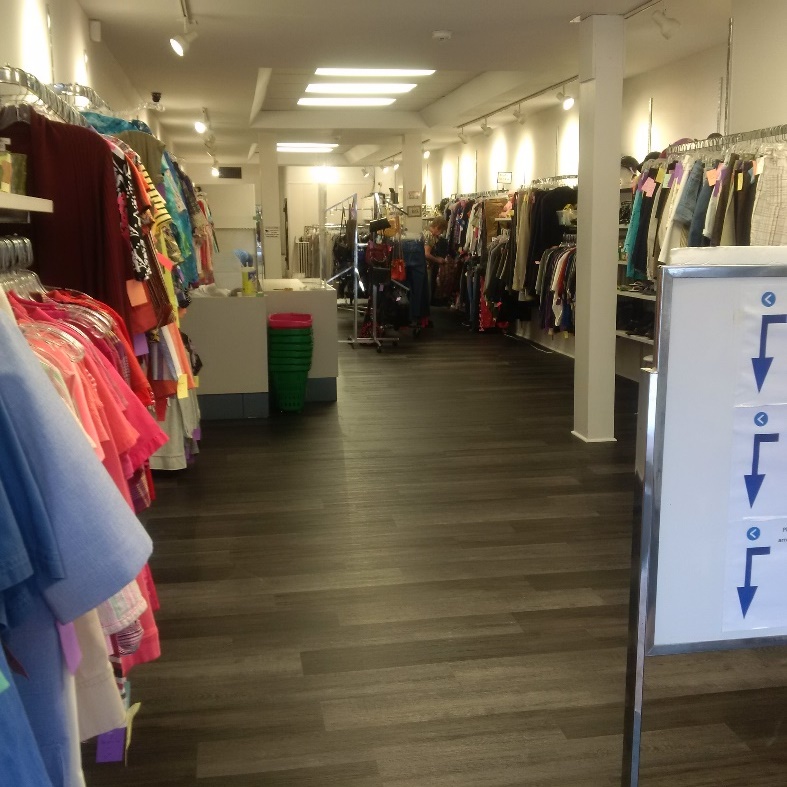 A brand new floor makes all our slightly used merchandise look all the better. The old carpet is gone and the shop is open for business at 75 King West in historic downtown Brockville.
Shop Tuesday through Saturday, 10-4. All proceeds go to help local organizations and individuals in need: more than $1.3 million.