Brockville May Court Club members at their October meeting voted $15,650.98 to support good works in the community.
This amount is in addition to annual contribution of $25,740 already budgeted.
All monies stay in the community and are raised mostly through sales at the May Court Thrift Shop, located at 75 King St. W., in historic downtown Brockville.
Funding requests are voted three times a year: October, January and April. This month Special Olympics, Pathfinders and Rangers, Meals-on-Wheels and Weekender meals for school children were major recipients. May Court also funds special needs for disabled, dental and eye requests.
Nutrition needs are a special concern. Annual funding goes to food banks, Loaves&Fishes and school nutrition programs.
May Court and COVID-19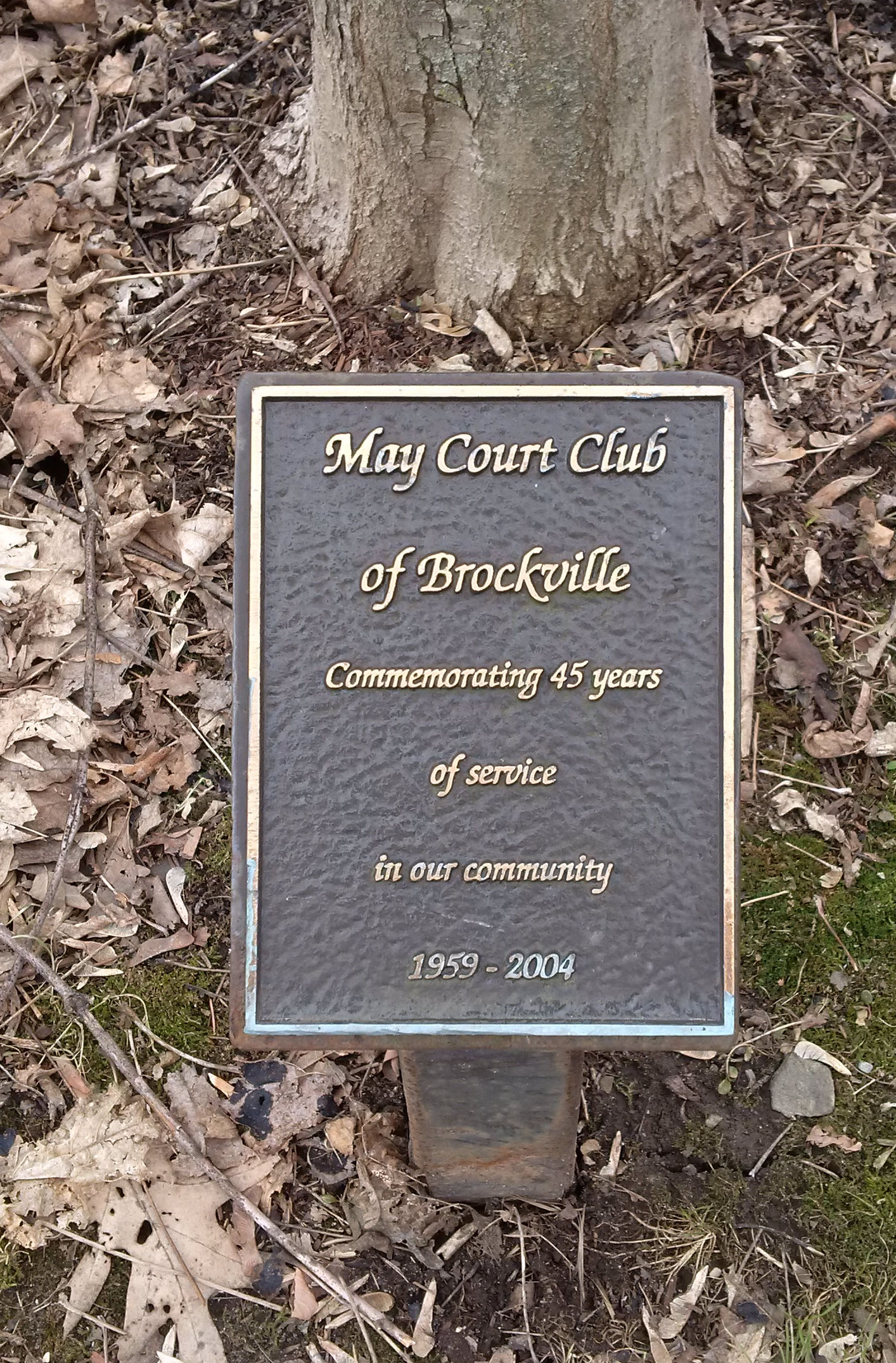 The Thrift Shop is closed. Commonwealth School's breakfast program is on hold while all schools in Ontario are closed. Loaves&Fishes has take-out only and May Court volunteers are staying away.
Thus, our service AND money-raising projects are stymied.
However, we phone and email each other. We go for walks, listen for birds, greet strangers and dogs, careful to keep a six-foot distance. Brockville's Brock Trail is a welcome path. It starts at the St. Lawrence River waterfront, follows Buell's Creek, the old Brockville, Westport, Sault Ste. Marie railway (the railway never got past Westport), goes under Highway 401 and finishes at the Cataraqui Conservation Area. Lots of kilometres.
Along the way Brock Trail walkers can view the maple tree that May Court planted to mark the club's 45th anniversary, and the playground to mark the 50th. To mark 60 years in 2019, May Court gave $60,000 to the Brockville General Hospital.